View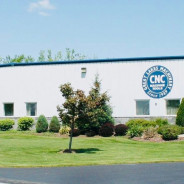 KITAMURA PARTNERS WITH GREAT LAKES MACHINERY
Wheeling, IL – 2022 – Kitamura Machinery, the premier manufacturer of precision horizontal, vertical and 5-axis machining centers, has announced that Great Lakes Machinery has been awarded exclusive rights to represent the company's products in Upstate New York. Family owned and operated, Great Lakes Machinery has over 40 years' experience selling, installing, training and servicing the latest and most reliable CNC machine tools in the world.
"Great Lakes Machinery takes immense pride in announcing its partnership with Kitamura Machinery in Upstate New York," said Thomas McArdle, President of Great Lakes Machinery. "Since 1989, we have been servicing customers throughout western and central New York, from Albany to Buffalo, with the motto "Business with Integrity" and we take that very seriously. This exciting new partnership allows us to provide our customer base with the high-quality, high-precision Japanese machine tools with a level of craftsmanship, accuracy, and ingenuity second to none."
Every Kitamura machining center is designed with superior deflection-free construction, simplicity of operation and unrivaled precision. Craftsmanship in hand scraping, solid box guide ways and gear driven spindle technology combine with state-of-the art innovations to last longer than competitive machines, continuing to provide a return on investment long after units from other manufacturers have been replaced.
"We are very excited to partner with the team at Great Lakes," said David Lucius, Kitamura's Vice President of Sales. "They have a long history of providing quality machine tools to customers in Upstate New York. Great Lakes reputation for outstanding service and support will enable our Kitamura users to increase profitability."
For More Information Contact:
Thomas McArdle
Great Lakes Machinery
4 Lancaster Parkway
Lancaster, NY 14086
#716-684-4100
David Lucius
Kitamura Machinery of USA, Inc.
78 E. Century Drive
Wheeling, IL 60090
#508-340-2444
d-lucius@kitamura-machinery.com