View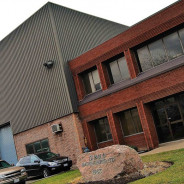 KITAMURA MACHINERY STRENGTHENS DISTRIBUTORSHIP NETWORK WITH THE ADDITION OF DIPAOLO MACHINE TOOLS LTD.
Wheeling, IL – 2022 – Kitamura Machinery, the premier manufacturer of precision horizontal, vertical and 5-axis machining centers, is pleased to announce its partnership with DiPaolo Machine Tools Ltd. as the new exclusive Distributorship for the sales and service of Kitamura products in eastern Canada to include Ontario, Quebec and Maritime Provinces.
Providing sales, service, applications, training, retrofitting, rebuilding and remanufacturing services on machine tools of all kinds, DiPaolo offers single source manufacturing solutions for a wide range of industries from high-speed machining for the die mold industry to automotive, production machining and tool room equipment sales. "We are excited to represent Kitamura Machinery in Eastern Canada," said Nelson Martins, President of DiPaolo Machine Tools Ltd. "With more than 50 years of supporting industry through innovative solutions and a dedication to customer service, DiPaolo's strategic partnership with Kitamura and their full line of vertical, horizontal and 5-axis machining centers will help fill a void in the market."
"DiPaolo Machine Tools history of rebuilding complex machine tools and commitment to engineered solutions makes for a perfect partnership in representing Kitamura Machinery in Eastern Canada," stated Dave Lucius, Vice President of Sales at Kitamura Machinery. "We are looking forward to working with DiPaolo's multi-disciplined team to offer customers improved productivity with State-of-the-art machining centers that offer heavy-duty cutting performance, superior accuracy, operator convenience and long-term reliability."
For More Information Contact:
Nelson Martins
DiPaolo Machine Tools Ltd.
7040 Fir Tree Drive
Mississauga, Ontario L5S 1K6
#905-676-9265
General – info@dipaolocnc.com
Sales – sales@dipaolocnc.com
David Lucius
Kitamura Machinery of USA, Inc.
78 E. Century Drive
Wheeling, IL 60090
#508-340-2444
d-lucius@kitamura-machinery.com